WHY BUY FROM SEELYE OF PAW PAW


We are family owned and one of the leaders in our industry when it comes to adding trust and value to your experience.  When it comes to pre-owned inventory, our selection of high quality vehicles covering a wide range of makes and models will not disappoint!  We also offer a phenomenal selection of New Chrysler, Dodge, Jeep & Ram and Certified Preowned products!  If your automotive needs include non-conventional retail options that may apply to businesses, schools, government agencies or non-profit organizations, our Fleet/Commercial Department is one of the largest in the area.  Our inventory, combined with award winning customer service, is just the beginning of why we continue to believe our best is still in front of us in serving you with a better experience!  With intentional focus and a relentless pursuit to always get better, we appreciate the opportunity to earn your business!
Last year, Seelye of Paw Paw made the decision to join the small percentage of family owned dealerships in the country who no longer pay their salespeople commissions.  In doing so, we are confident the customer experience will go to the next level with true professionals focused on what's best for your needs.  They will now be compensated on volume and customer service metrics we believe will closely align with the best interest of the customer.  This is designed to have a specific focus on the speed, convenience and transparency of our process that we hope stands out to customers in ways they could have never imagined!  We also offer one of the best money-back and buy-back guarantees in our industry to give you peace of mind in making the right decision without the pressure.
Our Service and Parts Department continues to grow by offering new ways to serve you with a better experience!  We continue to make improvements by adding speed and convenience to our process.  We recognize this is the top priority for most customers so we have made it ours as well.  Our services now include Pickup and Delivery along with loaner/rental programs to accommodate when inventory is available.  We are also equipped with 2 EV stations to meet the demands of the growing EV market.  Our future plans include looking to add customer facing charging stations for the convenience of those in the Paw Paw community or traveling through.  We look forward to seeing you soon to experience our friendly culture that focuses on your satisfaction as the definition of our success!
Community Driven and Focused
Seelye of Paw Paw believes we have a strong impact and influence in bettering the communities we serve through our business platform.  The following list highlights many of our community partners:
Knights of Columbus Golf Outing
McFarland USA
Van Buren County Schools – Christmas Giveaway
Holy Family Catholic Charities
Destiny Rescue – Child Trafficking Rescue
Wings of God – Women Recovery
Paw Paw Athletic Boosters
Lawton Athletic Boosters
Hispanic American Council
Seelye of Paw Paw Awards and Recognition
By prioritizing our customers, employees and communities, the following list highlights awards and recognition we have recently received:
2023 Edmunds Five-Star Premier Dealer
2023 CarGurus Top-Rated Dealer
2023 Best and Brightest Companies to Work For In The Nation
2023 Best and Brightest Companies to Work For In West Michigan
2022 CarFax Top-Rated Lifetime Dealer Award
2022 CarFax Top-Rated Dealer Award
2022 God's Kitchen of Michigan Chairman's Award – In Recognition and Gratitude for Efforts to Help Their Soup Kitchen Fight Hunger in West Michigan
2023 Women-Drivers.com Certified Trusted Dealer for Women and Families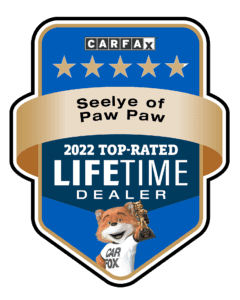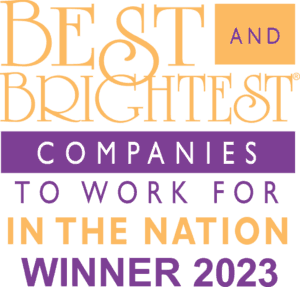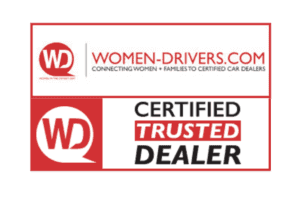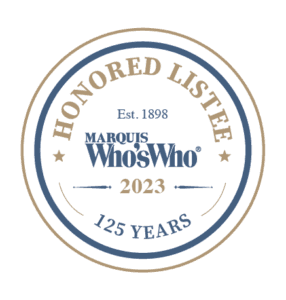 About Our President
Mickey Seelye was recently certified and approved as a subject of biographical record in Who's Who in America for 2022-2023.  This inclusion is limited to individuals who possess professional integrity, demonstrate outstanding achievement in their respective fields and have made innumerable contributions to society as a whole.
Seelye Auto Group received the 2020 Torch Award for Ethics from the Better Business Bureau Serving Western Michigan.  The following year, Mickey Seelye served on the judging panel with their organization and other business leaders to determine 2021 winners.
Mickey Seelye was featured as a Top Professional in The Wall Street Journal.
Completed Business Degree at Olivet College with a concentration in Marketing.
Completed requirements to minor in Health and Wellness at Olivet College.
Lettered in Men's Soccer 4 years at Olivet College.
Lettered in Men's Track at Olivet College.
As a freshman in 1997, Mickey Seelye was a member of the first winning Men's Soccer team in program history at Olivet College.
Named a Captain of the Olivet College Men's Soccer team in 1999 and 2000.
Completed the academic and ethical requirements for AFIP Certification (The Association of Finance and Insurance Professionals) in 2018.
Currently serves as a Youth Leader at Connections Community Church in Schoolcraft.
Recently celebrated 20 years of marriage to his wife, Lindsey.  They are the proud parents of Lexy and Drake Seelye.  Their family has 2 English Bull Terriers named Scout and Rocket.
Former Certified Personal Trainer in 2001 at West Hills Athletic Club.